Excited to keep recording new music in LA this January & February 2017! It's been truly wonderful, extremely focused, magnificent. This recording is becoming my most powerful musical journey yet, and I believe something truly special.

I've had countless self-discovery "a-ha moments," surrendering, allowing my artistry to purely serve the song, expressing its message. Creating authentic, soulful music, and getting out of my own way for the magic to happen.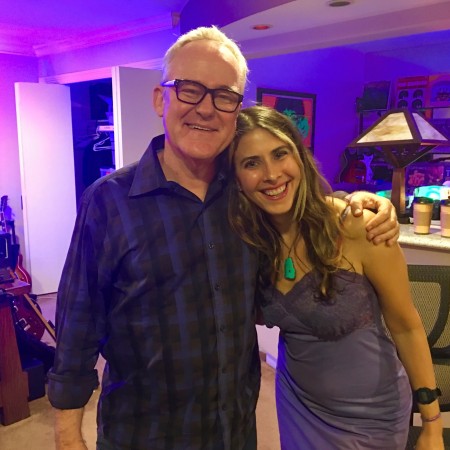 recording with brilliant, legendary guitar extraordinaire Tim Pierce

Quick story. My team had been working on me getting a 'perfect vocal' for my song "Born To Love." We comped the vocal, and it sounded like a really great technical performance…but was missing something. At day's end, someone said "what if you don't try at all. Just sing." Well, I did. I sang it one take, and we ended up with a magical, authentic, live take, which we're using. It was a surprise and delight.

On another note, I've never drank so much straight-up, black Bulletproof coffee, green kale juice, and soothing Throat Coat tea, in my life. I'm hardcore.

Thank you for your love and patience, with this recording. I'm committed to delivering excellence, and I won't rush the process, until it's ready. All in perfect timing.

In the meantime, my PledgeMusic campaign is still open, if you'd like to support my art. Please make sure to drop by, and check it out, and pledge here: www.pledgemusic.com/projects/sherimiller

I want you to know how much I genuinely appreciate you. I couldn't do this without you! Please stay tuned for more news soon. Sending you love, great warmth, and positive musical energy! xo sm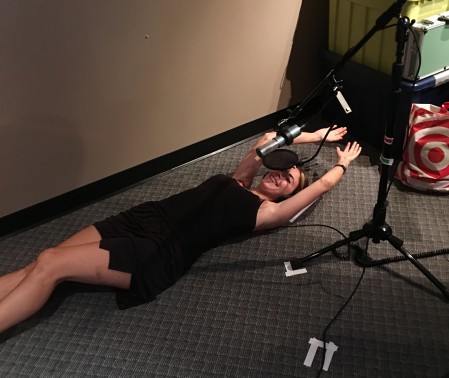 singing lying down. who knew?